Love from Syracuse: Wish You Were Here by Lauren
March 05, 2006 11:44 AM | Permalink | Comments (5)
My "Hometown" Hometown
Just a quick note:
My Current Hometown
Ah, Syracuse. Home of Syracuse University. Home of the Carrier Dome. Home of... stuff.
I've been here for about three years now, and I must say, it's an exciting place to be. Well, at least it's an exciting place compared to Batavia, where a Friday night out might consist of driving out to the nearest farm and tipping some cows.
In Syracuse, you couldn't tip cows even if you wanted to. Unless you go to one of the million and five grocery stores and tip dead cows in the deli. It's no fun if you can't hear them moo.
But I don't miss the cows of Batavia. There's a lot more to do in Syracuse. For example, you can go to Carousel Center, which is soon to be the largest mall in the country. Even though it's in Syracuse, which, besides the University, is pretty much the Middle of Nowhere.
I mean, this place is going to be huge. Pro sports and performance venues, roller coasters, a park, an aquarium, and, heck, probably even some tippable cows. Too bad this won't be completed until after I've graduated and gotten the hell out of here.
But, as long as I'm here, I might as well enjoy the community. The University itself is a pretty decent place to be. People only get mugged every once in awhile, and there are always fun events to go to. There are weekly on-campus movie screenings. A few months ago one of the student organizations screened John Waters's 1972 cult classic, "Pink Flamingos". If you've seen this movie, you'll agree with me: it's pure class. Pure. Freaking. Class. If you haven't seen it, rent it tonight. Watch it with somebody you love.
So, what is there to do in Syracuse besides trashy movies and shopping? Well, if it's the end of August, you can check out the New York State Fair!
There are fun rides, deep-fried twinkies, exciting shows, and cute (delicious!) animals galore! You can see llamas, puffy chickens, life-size butter sculptures, bunny rabbits, and world-class performers such as the Beach Boys appearing live with John Stamos of "Full House!" Or John Stamos of "Full House" appearing live with the Beach Boys, depending on how you look at it. A splendid time is guaranteed for all. (And of course Henry the horse dances the waltz.)
I can't mention Syracuse without bringing up sports. The University is well-known for its football, basketball, and lacrosse programs. This year, the teams have been pretty much... not good... but the community still loves the "Syracuse Orange."
Yes, our mascot is a fruit.
Do you have a problem with that?
View this clip on Vimeo
Speaking of fruit, did you know that there are many celebrities from the Syracuse area? Tom Cruise, for example. Yep. Before he was off jumping couches, he was chillin' in the 'Cuse. Richard Gere, Bobcat Goldthwait, and Rod Sterling are all from this area. Wow.
But forget about celebrities. Forget about glitz. What do real people do around Syracuse? What happens on a typical Friday night in the 'Cuse?
Well... hop in and take a look:
View this clip on Vimeo
By: Lauren | Challenge 02 | March 05, 2006 | Comments (5)
Homevillage Hero! by Tim
March 05, 2006 11:08 AM | Permalink | Comments (8)
How can I explain wonderful Tivoli really is? The town is built around the constant reminder that every single resident loves living there. Everyone says, "I lov(e) it!" This in fact, is more than just an endorsement, but also a brilliant joke!

Hopefully, after reading about Tivoli, you'll lov it too! No video could properly capture the cozy boring river vibe of Tivoli, so immerse yourself in these great pictures and links!
Tivoli is what you might call a "college town," but in doing so, you'd be mistaken! It is in fact a village, since its population of 1,200 is far too small to earn the grand title of "town." Lots of people who go to Bard College live in Tivoli, but so do lots of neat people who make this their home all the time. See, cute kids lov their town!

While "stooping it," outside your house, it is not uncommon to see famous film maker Peter Hutton ask you for a cigarette, or photographer Stephen Shore hurriedly buy eggs at the village grocer. This is the excitement that drives this place!
Our town runs right up to the wonderful Hudson River, where we enjoy a beautiful estuary system and a brisk transportation industry.

People make all kinds of music on the streets, because I mean, Woodstock is only a half-hour away!

Since everyone in town knows and loves everyone else, people tend to spend lots of time with each other. Since this can lead to repitition in activities, we make up new events to take up our time! This event was called "Paper Monster March," and was a tripped-out retelling of the Mayan cosmogenesis through the use of paper, sticks, and songs.


There was also a great street painting day. This gets the "Tivoli T" endorsement of the cool kids (two T's from Jade!), probably because they love Eleanor too.

The tech industry is booming in Tivoli, with a pretty awesome blog scene too!
But not everything is perfect in Tivoli! A total narc named Marc Molinaro is the mayor, and boy is he wierd. Imagine the head of a high school republican club. Thats it, thats all you have to do to really "get" Marc. However, he did give out flying discs with his name on them during last years Tivoli Day. He tosses disc, pretty cool.

In closing, Tivoli has one Coke machine in the entire town, and that is the only brand name/piece of advertising you will find. Escape the real machine (everywhere else) and discover lov in a cozy town!
By: Tim | Challenge 02 | March 05, 2006 | Comments (8)
Challenge 2: Anacortes Stories by Alex M.
March 05, 2006 09:38 AM | Permalink | Comments (8)
Anacortes Has A Secret Love (by The Microphones)
"My old town never lets me down.
Things change - but Anacortes has a secret love.
Night-time, cars are passing by.
I'm here, happy by myself."

IN OUR PAST

In 1877, Amos Bowman (the founder and first mayor of Anacortes) decided to name his new post office on Fidalgo Island after his wife, Annie Curtis. He had high hopes that Anacortes would become the western terminus for the transcontinental railroad, and thousands of people moved to town in 1890. When the railroad went south to Seattle, the new arrivals left town in droves, leaving Amos and a few stragglers to lick their wounds and rebuild the town as a fishing and lumber port.
Anacortes remained a town heavily dependent upon the fishing and lumber industries; until of course, the fish were all caught and all of the trees cut down. Thus, in the mid 1950s, the poor citizens of Anacortes were forced to turn to BIG OIL for meaningful employment. This is why we have not one but TWO oil refineries on the way into town. But it hasn't all been about fish, wood, and oil...for instance, Phil's great grandparents raised a gorilla in Anacortes...

Very Sad Gorilla Story from Phil, 3rd generation Anacortesan

"My great grandparents raised a mountain gorilla. (I'm pretty sure it was mountain. Maybe lowland. Whatever.) My great uncle, their son, was in Cleveland and bought a car and the guy who sold it was like "if you buy this car I'll also give you this baby gorilla". This was in the 50's, so apparently this was no big whoop back then. My great uncle was like "Sweet! My mom's kids have all grown up and moved out. She would love this!" and then drove home to Anacortes Washington with a weird baby in a little cradle on the passenger seat, dressed in diapers and everything. He got home and gave it, him, to his mom, my great grandma, and they named him Bobo. (Read the rest of the story, if you wish.)

NOW

Look a little deeper, past the whale watching outfits, past the token fast food restaurants, past Safeway and Chevron, and you will find a close knit community of musicians, printers, painters, photographers, fashion designers, small business owners, fishermen, boat builders, and workers. People labor hard to support themselves and their families, but not so hard that they can't take time to enjoy the company of friends and the beautiful natural surroundings.
We don't have a hundred cool clubs or fifty hip bands playing every night of the week, but we do live in a really nice place. And that's why we stay here.

Lakes and Forests

We have the best swimming lakes in the Northwest. Whistle, Cranberry, Heart, Campbell, Erie, Pass, and a secret lake. Thanks to the hard work of Denise Crowe and many others, these lakes sit in over 2200 acres of permanently protected forest in the Anacortes Community Forest Lands. No more logging! We also sit in a "rain shadow" between the Olympic and Cascade Mountains. This means that we receive 40% less precipitation than Seattle. Anacortes: Where you don't get wet.

Karl Blau

This man is possibly the kindest soul on Fidalgo Island, a local legend, our best kept secret (perhaps no longer), and the human embodiment of all that Anacortes has to offer–the water, the wind, the oyster, the father, the moon, the mountain, the tape machine, the music, the worker. Please consider supporting him and his family by buying some of his incredible music at Kelp Monthly. There's also a "mix your own Blau song" game up on there right now, and I'll be darned if it ain't the most addictive and creative use of frames EVER.

Music

The Anacortes music scene is vibrant and healthy. The Department of Safety and The Business put on regular all-ages concerts, and the various restaurants and bars downtown routinely feature "jazz" and "rock" acts. High schoolers are still forming awesome bands. We have a music festival, What-The-Heck Fest, every July. There are quite a few labels in town: Phil runs P.W. Elverum and Sun, Bret and Dave run Knw Yr Own, Ryland puts out records through Swim Slowly, and Karl has Kelp Monthly!

Bill Mitchell

Bill Mitchell is another notorious Anacortes legend. He cruises around in a modified camouflage golf cart and smokes a pipe. He started the Anacortes Mural Project, in which figures from town history are painted and terrifyingly "brought to life" on the sides of buildings around Old Town. Like these dudes, this guy, and these hippies. If you come to town, you will be scared by these if you walk around at night because they seem like actual people hiding in the shadows, standing perfectly still and just WATCHING. After you get over your initial fright, take a picture with them and preserve it for posterity.

Geeks

On a visit to Anacortes and need to update your blog? Got to send a website comp or a digital press kit to an important client? You want free wifi? Well, for such a small town, Anacortes has lots of free wifi. Penguin Coffee. The Brown Lantern. Adrift. The Rockfish Grill. The Business. The Department of Safety. Johnny Picasso's. The Anacortes Library. Wander around long enough and you'll be sure to find an open connection.

Multimedia Section
>> Please look at the photos in my new Anacortes Flickr Set.
>> Please listen to my Anacortes Rap.
>> Consider watching the soothing Anacortes movie at Vimeo (or just watch it below). If you are having problems viewing this clip, you may also watch it at YouTube.
Anacortes Links:
Jessica makes t-shirts
Adrift makes really good food
Upcoming Events Calendar
The Donut House is open 24 hours for all your late night sugar needs.
Knw-Yr-Own Records
P.W. Elverum and Sun
Swim Slowly
More Friends and Links

"Bellingham is the City of Subdued Excitement?
Well, Anacortes is the City of Functional Alchoholics.
Seriously."
-J. Lynch
By: Alex M. | Challenge 02 | March 05, 2006 | Comments (8)
Zoe's New York: The Friendly And The Absurd by Zoe
March 05, 2006 09:15 AM | Permalink | Comments (13)
This is the Statue of Zoerty, which you can see (naturally) at the port to my neighborhood. Because anyone can give you a tour of New York's basic wonders. But only I can show you my neighborhood the way it deserves to be shown, with the love and affection of one of the neighbors. Here's the only thing: My area of Manhattan is one of the few without a name. I live in a bit of a nowhere's land between the East Village and Gramercy Park. Our main attraction? Union Square. For that reason, I have named my neighborhood USA, or Union Square Area. So this tour? Was made in the USA. (Cue marching band with drums and tubas.)
First, let's see why there won't be exciting video footage, but rather endearing and wonderful photographs:
Like a true hostess, I'll be giving up my bed to Mike and Steve.
Which leads to the first topic on our tour: Real Estate. My Manhattan apartment, although comfortable and adorable, is 350 square feet--and yet still considered a great catch. However, during my illustrious guests' stay in Zoe's New York, I will have to sleep here, in Union Square, where there will be actual room for me. (I will hope the remnants of last month's blizzard have melted by now. Because...brrrrr.)
And of course, every tour given by a true New Yorker must include their piece of dream real estate. Because we all know which building we'd live in if we had the money. For me, it's this pre-War beauty just down the block:
As we travel west of Zoe's Dream Building, we find Union Square, which first opened to the public on July 19th, 1839, and since then has been a prime gathering place for political demonstrations, residential wonders, and every imaginable type of commerce. In April, the daffodils bloom, and everything is cheery yellow and green. In early March? You get this:
But don't go telling us New Yorkers that this isn't a park. Because it so totally is. And so I present the beautiful Union Square Park. (Remember, we are getting daffodils, people.)
Here, too, is the public art that most New Yorkers associate with Union Square. We all know it was created by Someone at Some Date. Also? The numbers mean Something. And at Some Point in the day, smoke blows out of that hole in the center of the goldness. If any New Yorker tells you they know more about this art? They are lying.
Still, any old person can show you Union Square. What they can't show you? Is the people in our environs--and that's what makes my neighborhood special. See, although USA is one of the more commercial neighborhoods in Manhattan, we have no giant Wal-Mart. No malls to speak of. In fact, even the chains become like Mom and Pop stores because the people there? That's who your neighbors are. So let's meet a few of mine, shall we?
You think we don't have farmers here? Mmm, think again homey. The Union Square Greenmarket is the city's most famous. You can find the Sprout Guys here every Saturday:
My local Sephora? It's like a girls-only slumber party every time you cross the threshold. See, Mike and Steve? Without me, you'd be kicked to the curb. But my girls will let you in:
Buying a refrigerator is a cold and impersonal process for you? Not in the USA! My local PC Richards appliance expert, Nathan, was thrilled to be photographed for this here tour--after he found out I wasn't from America's Most Wanted.
While you may have your CVS, your Rite-Aid, or your Walgreens, here in the City, Duane Reade is the king of all drugstores. At last count, there were 5,480,639 Duane Reades in NYC. This is my local branch. See? Even buying toothpaste is a neighborhood activity. Couldn't leave the 'Reade without saying hi to Assistant Manager Hipolito.
See how friendly we are? Why wouldn't you want to come visit? But folks? You ain't seen nothing yet. Because Zoe's New York is also the center of all things fantastic and absurd. For instance, does your town have a Ukranian Sport Club? And how do you spell Wrapp? I bet it's with one p, unlike us savvy New Yorkers.
But for the best absurdity, we'll have to travel to my work neighborhood, in midtown--just above the renowned Theater District. Anyone can show you the famous Stage or Carnegie Delis. But only I can lead you to the only cafe in America owned by a cat:
Now, my friends, we head to Zoe's New York Tour's piece de resistance. Turn on the TV or go to the movies, and odds are you'll see New York's famous sky-scraping office buildings rising like weird and wonderful statues in the background. But do the cameras take you inside? I'm gonna think not. And so here, I'll let you in on the secrets of New York office life. You didn't know our offices were enchanted, did you? But they are. Ohhhh, but they are. For instance--as you'll see here--in a New York office building, money becomes bigger. Like, super big. We hire little copper imps to move it around for us.
But look closer, upstairs on the 22nd floor, and you'll see our office workers. In my office neighborhood? All the work is done by little magical gnomes. Don't believe me? Here's Elbert, getting ready to help us move offices (one floor up) next week:
And meet Gus, our mailroom gnome. He's all over that Interoffice & Outgoing Mail inbox like white on rice.
Finally, don't forget Chester, the gnome manager. Nothing escapes his steely gnome gaze.
Now, boys, to end the tour, I'll show you the greatest secret of New York. Nobody knows this but my work colleagues. You can't create these kind of secrets even in fiction. My New York office? Is the home of Moses's famous staff. Yes, THAT staff. We're getting biblical on your ass. About to miss a deadline? One zap with the staff and it's pushed back. No more coffee in the office kitchen? Now there is! Need to turn your boss into a flying squirrel? Easy peasy as long as you've got the staff.
Did you enjoy your tour? I'm hoping you learned something and that you're itching to return. Because Zoe's New York welcomes all visitors, and I can't wait to see you come round again. Wait, did you feel that? Did you just shift in your seat? Because baby, you've just been parted like the Red Sea. New York style.
The End!
By: Zoe | Challenge 02 | March 05, 2006 | Comments (13)
Lucky to Live in Portland, by Your Friend by SG Pierce
March 05, 2006 08:26 AM | Permalink | Comments (5)
It used to be called the city of roses. Medallions of flowers float perched
on the platform of anybody's logo, as cars and trucks and cabs roll by,
in a city of roses--a concept so charming, who could resist? A park named for the forest,
because it's so big, to ponder among pines washed by rain for centuries.
To walk. The vaunted small blocks among floating roses, where exercise
is rewarded not just with fitness, but with a fainting gasp, at a view framed
by fractals, with moss in misty greens a cake crumb icing, to view
the charm of victorian endurance, a roller coaster dip toward a red
sweaty sunset, stretched across the horizon where
cotton clouds allow a peek when perfect. At any given corner, to stop
and wait for the bus, in drizzle or in shine, a WALK that won't leave
you stranded, a slow kind of place that's wet. The City of Roses.
And I was lucky enough to live here when it was a city of Roses. Now
this gray place has been made duller by a moniker that stinks of sternness
and of striving, the city that "Works"--who wants to be reminded of a job
like thing? And if you look very carefully, you will see the beginnings
of the reminders of what it used to be--downtown is a diaspora for the
dispossessed, they don't buy coffee or haircuts, but wonder which door
will keep their cardboard driest as they settle in to inhabit what the
former commuters no longer bother to pay to park to purchase, but what
these commercial landlords still think works better than the best. So.
Even if I never find another store for the FAMOUS former fun thing once
known as the 24 Hour Church of Elvis, just blocks from the Plaid Rabbit,
around the corner from the X-Ray, down the street from Hung Far Lo's,
and if they never think that subsidizing fun is as financially rewarding as
subsidizing haircuts and a cup of joe, I will be somewhat happy to stay
here, poking away at a job-like thing, and if you are a dreamer, you
might wish and hope like I do, and if you are lucky you just might understand
why it's better gray here than to go:
Video on Vimeo here, of: Portland, Oregon THE CITY THAT WORKS
By: SG Pierce | Challenge 02 | March 05, 2006 | Comments (5)
Oh Vancouvertown, so fair and so lovely! by Thom
March 05, 2006 01:52 AM | Permalink | Comments (6)
Vancouver! Say it loud it's bells ringing, say it quiet it's angels singing. Jewel of the Pacific Northwest we call it, and then click our heels at the great fortune which brought us here!
In Vancouvertown, the children laugh and play with gay abandon! No one ever grows old! We bake our cakes in ovens and fling them into the streets so immense is our joy!

- excerpted from "Vancouver: Our Perfect Home, 1912"

Most people living in the English-speaking world know something about Vancouver. Its world-class ski resorts. Its incredible variety of ethnic cuisine. That it has more Starbucks per capita than even Seattle - including two directly opposite each other.
But there are probably many things you don't know about Vancouver.
Vancouver: A Brief History
Vancouver was named after Captain George Vancouver, who did not set foot in the area which now bears his name. Instead he sailed past it on a search for the legendary antarctic continent and ended up somewhere in California where he retired to raise emus.
In the late 1800's many Chinese people, or Chinamen as they were then called, were brought into the area to complete the railroad. Once here they were blown up to make the foundation for the tracks, although some were kept as part of a secret government assassin project.
In 1922, having completed the railroad many years before, the government of Canada passed the Chinese Exclusion Act restricting Chinese immigration to martial artists. Eventually more had to be let in as the nation's laundromats fell into disrepair.
This colourful part of our history can still be experienced in Chinatown, a theme park maintained in the poorest neighbourhood in Canada as a social welfare project. Many of the areas homeless people are employed to act as homeless people, giving the park its authentic character. Korean students on language exchange often find work in Chinatown as storekeepers - they are usually indistinguishable from the real thing! Most tourists are shocked when they find out entrance to the park is absolutely free.
Vancouver: Here and Beyond
The eggs of Vancouver's future have all been placed in one basket - the 2010 Olympic Winter Games. Apparently this city was on the brink of complete disaster before we landed them.
As the world prepares to arrive on our doorstep--this from the official literature--one Vancouver attraction will quickly take centre stage. For those who come to Vancouver looking for cheap sushi and clean air, you will certainly find them. But if you come to Vancouvertown and are caught, as the British say, short, then this helpful guide will carry you through.
Public Toilets
This is the only public toilet in all of downtown Vancouver. That is to say, it is the only one not on private property. It is located at a memorial for First and Second World War veterans, where presumably people will congregate to go to the bathroom. It is a block away from what is statistically the poorest block in Canada - 100 West Hastings.
I thought it was odd that there would only be one public toilet, so I set out to find an answer at the Ministry of Public Toilets. After several phone calls and one Vietnamese sub I was quietly but firmly informed that there was no Ministry for Public Toilets, a rather startling oversight on the part of my city. I did manage to talk to a lawyer for the Attorney General's Office, who agreed to go on record if I bought her a coffee - which should tell you what public servants make in Canada.
So what is a tourist to do? If you don't want to purchase something or sit down to eat, your options are a little limited.
Vancouver Art Gallery
The Vancouver Art Gallery is home to the world's largest collection of forgettable art. It once housed a million pennies scattered on the floor. It also has a very nice washroom in which people sometimes bathe. It's central location in the heart of downtown makes it a favourite with the locals.

Art + Soul Gallery
If it wasn't for art galleries I'd probably never venture downtown, so fearful would I be of an imminent bladder emergency. This gallery is attached to a hotel, so it's bathroom is especially nice. The art's not bad either.

Of course, if you're really in trouble simply hail a cab and have him drive you to 288 East 8th. Buzz our number and I'll let you use mine. For a nominal fee. (Hey, toilet paper is expensive).
By: Thom | Challenge 02 | March 05, 2006 | Comments (6)
Challenge 2: Hometown AWESOME! by Tim and Morgan
March 04, 2006 10:07 PM | Permalink | Comments (13)
Mill Avenue, a place of wonder, magic, and magicians, when were not "working" at our dry cleaning job, we love to hang out there. It's a really cool part of Arizona we thought you should see.
Now a little bit about our history.
Arizona was founded in 1682 by the Spaniards, Chief Ally-Hamtwansya decided to name it Arizona which stood for "the little tornado land." During the Stamp Act of 1832 a unanimous vote decided to put phones on every square inch of the wonderful state. Now, non of these facts will ever be found in textbooks, because the government is embarrassed of "facts".
To conclude this post, let us show you where we live: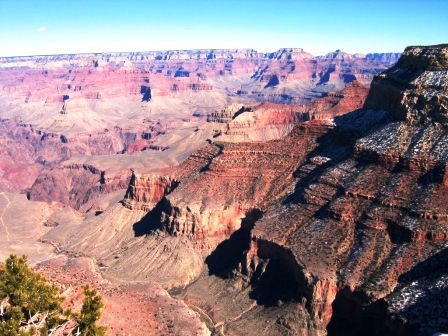 molotov.

-TIM AND MORGAN LAYOOF.
SHOUT-OUT TO RYAN LAY
By: Tim and Morgan | Challenge 02 | March 04, 2006 | Comments (13)
Challenge 2: Eric Filipkowski's hometown by Eric
March 04, 2006 09:13 PM | Permalink | Comments (11)
Though I currently live in Hollywood, the entertainment capital of the world, my rise to fame begins in a much more humble setting: Glastonbury, CT.
Glastonbury is a picturesque burg, located along the banks of the mighty Connecticut River. It began life as a farming town with ample fields of corn, apples and tobacco. Due to a freak set of meteorological circumstances, it is also the only place in the Western Hemisphere capable of growing bananas in a non-tropical environment.
My early years in Glastonbury were idyllic ones; a childhood not unlike the one experienced by Tom Sawyer and Huck Finn. In fact, Mark Twain, a resident of Connecticut's capital city, Hartford, a mere stone's throw over the river, based all three of those books on his own life, growing up in Glastonbury. I too would swim in the creek (or "crick", as we called it), trick other boys into whitewashing fences for me and even befriend Negroes.
Not all was peaceful and racially harmonious, though. I once witnessed a Native American man murder another over—
You know what, fuck it. I was supposed to write about my hometown, but the fact is, sometimes life gets in the way. Sometimes love gets in the way.
It is true, I am in love. Not only am I not incapable of it, I am actually in its midst. It has its slimy paws wrapped around my neck and it is choking me to the point of lost consciousness as I masturbate in a Sydney hotel bathroom.
I was in my favorite LA-area hotspot, Planet Hollywood, when I saw her. Normally, I meet most of my women at Gulf War Widow Support Groups or I'll hire a midget to play my kid and cruise for broads at a Parents Without Partners meeting, but when fate punches you in the nuts, only cowards bend over and take it. So it wasn't normal. It wasn't my routine. I live life on the edge and I was ready to take a chance.
She was over by the t-shirt counter, arguing with the clerk because their women's sizes only went up to 5X. He tried to tell her that she could order the shirt in her size on the website but she wasn't having any of it. I like a woman who knows what she wants and doesn't take shit from anyone.
I introduced myself to her and told her she could access the page with my Blackberry and order it right now, if she liked. She released her grip on the clerk's now-lifeless body and gave me a shy smile.
"That would be delightful," she said in a husky, yet demure voice, as she looked down at my comparatively puny 6'5" frame. She picked me up like I was a baby and kissed me. "I'm Cheryl, it rhymes with 'gorilla.' That's a joke. Laugh."
"Yes, ma'am!" I chuckled, though I (rightfully so) feared for my life.
That was 3 days ago and my life has been a blur, ever since. Our first date at the Chili's in Thousand Oaks (or as I call it, "Spago North") might have seemed like a disaster to anyone who witnessed it, but to me it was pure bliss.
Of course, the booth wasn't big enough to accommodate Cheryl's frame and when she flew into a rage and begin destroying everything in sight, what everyone else might have viewed as "scary" and "violent", I saw only as child-like innocence run amok.
Cheryl wanted love. And from the moment I saw her, I knew I was going to be the one to give it to her. When she ate those candles in the Burbank Media Center Target, I yearned to put her soul at ease. When I took her to this little-known, local record store I heard of called Tower Records, I cried inside because the loud noises frightened her and made her bellow in that ultra-low frequency that caused those babies' ears to bleed. When we went for an authentic Chinese dinner at the Panda Express near Universal Studios, I couldn't blame her for smashing the glass.
If you're a Chinese restaurant and you don't want women with Monstrism to get hysterical and break stuff, make sure you've got plenty of fucking kung pao chicken on hand to appease their insatiable appetites. Seems obvious to me.
We had planned a fun day at Magic Mountain, re-enacting scenes from our seventh-favorite Chevy Chase movie, "National Lampoon's Vacation", but apparently, the security guards had other things in mind: like pepper spray.
A quick note to any other security personnel out there who are thinking of raining on Cheryl's parade: pepper spray doesn't work. It only makes her madder. If you like having your neck broken, feel free to spray away, but don't say I didn't warn you.
It seems there was just no place Cheryl and I could go where we could be ourselves in peace. Except the bedroom. And that was an extremely painful experience for me. I'm not really sure what's going on with Cheryl's genitals, as she always insisted on nearly suffocating me with her homemade Darth Vader helmet while we made love (Hey Cheryl, how about some eye or nose holes! LOL! Just kidding, baby. Love you!), but let me just say this: there are two of them down there. I'm not saying she has a penis, but there's something keeping her vagina company. And it hurts. A lot. It's barbed. OK, I've said too much.
Anyway, I know my friends out there are going to tell me to be careful. They're gonna say I'm only going to get hurt. Well, maybe that's true. My future with Cheryl is uncertain, at best. You're probably not surprised to find out she has numerous lawsuits pending, warrants outstanding and I genuinely fear for my life on a minute-by-minute basis. But so what? Since when has love been easy?
And I do love Cheryl. That much I know. I love her for who she is, who she could one day be if she sorts out her violence issues and I love her for her soul, which I think she has. I don't know, I'm pretty sure those are limited to humans only and I'm not really sure what the hell she is.
The point is, love is blind. You can't tell your heart to stop feeling something so real and so pure and so based on fear. One day, barring my sudden and "accidental" murder at the hands of my beloved, I'm going to marry this girl under the Hollywood Sign. And Ryan Seacrest is going to do the honors, because Cheryl loves him so much. She calls him "Ranin Sekrets" and claps and jumps up and down whenever he's on TV or the radio.
It's like I told her, "whatever makes you happy, baby!"
To which she replied, "arrrgh blarghhhhh gaaaaarrrrrrrrrr ME HUNGRY!"
By: Eric | Challenge 02 | March 04, 2006 | Comments (11)
Challenge 2: Oklahoma is OK by Brittanie
March 04, 2006 09:12 PM | Permalink | Comments (3)
I never understood why Oklahoma's state motto is "Oklahoma — we're OK." It's almost like they're admitting defeat right from the start.
The truth is, Oklahoma City is better than OK, as long as you know where to look. I may have left the place as soon as I could, but going home will always warm the cockles of my heart. As a teen growing up in OKC, I had no idea what kind of history it offered, but leaving gave me a new perspective and now that I'm older, I'm much more appreciative of the city's hidden jewels.
Allow me to take you on a tour of my hometown.
Unlike other cities that are constantly falling prey to urban renewal, Oklahoma City seems to be frozen in time. The town's peak era was the 1950s, when travelers were taking Route 66 across the country and staying in futuristic-looking neon-lit hotels.
Oklahoma City is a mecca for mid-century enthusiasts, and in recent years, a number of buildings have gained protected status for their unique architecture as representative of the era. Most famous among these is the "Gold Dome," a gleaming round bank designed and built by architect Buckminster Fuller.
The 1950s was the future, people, and Oklahoma was out to prove it. Half the buildings in Oklahoma looked like they were about to launch into orbit, including the First Christian Church, built in 1956, and lovingly called "The Boob Church" by native Okies. Or how about storing your money in this spaceship, the State Capitol Bank, which still stands today.
Tulsa is considered the art deco capitol of the south, but OKC has it's share of deco buildings as well, including the beautiful but famously haunted Scurvin Hotel.
But Oklahoma City isn't just about architecture. The city is actually home to a rich cultural history as well. Two neighborhoods, Deep Deuce and Little Saigon, were large communities of diversity in the middle 20th century.
Deep Deuce was the historic black district, an area filled with jazz clubs, restaurants and churches, the neighborhood where legendary musician Charlie Christian grew up. Although much of the district has been converted to yuppie-style condos, the Calvary Baptist Church, where Martin Luther King Jr. once applied to be a pastor, still stands.
Just north of downtown rests Little Saigon, possibly the best place to eat in all of OKC. This gentrified area full of Vietnamese, Korean, Chinese and other Asian businesses, restaurants, tailors and grocery stores was even recognized by National Geographic Magazine for it's contribution to cultural life in the city.
Preservation by stagnation seems to be a theme in Oklahoma City. Nobody throws anything away, ever, which means that the weekend estate sales are some of the best I've ever been to. Houston is large enough that there are collectors for nearly every brand of kitsch, collectors who are willing to pay a high price for their obsessions, but Oklahoma is different. The quality of antiquing is beyond description, and everything is super cheap. Some items can be bought for half their original price, even taking into account inflation, and the best neighborhood for thrifting is near the Oklahoma State Fairgrounds. At stores like Memory Marker and May Antique Mall, you can find everything from vintage jewelry to Star Wars action figures to thousands and thousands of records, as long as you're willing to dig. I once bought a Heywood Wakefield student chair for $1.50. My all-time favorite antique store is Antique Co-Op which I never leave empty-handed.
Aside from the touristy downtown club district, it might seem like there is little nightlife in the city, but the trouble is that most of it is hidden. You don't have to look too hard for a hole-in-the-wall bar that'll serve cheap but strong drinks, or a bowling alley hosting one of the city's local rockabilly bands.
Despite what the conservatives might say, Oklahoma is also home to an extremely large gay culture and one of my favorite bars happens to fall right in the middle of this district. The HiLo hosts nightly drag shows and notoriously bitchy bartenders (and that's just the men!), but it's also not unusual to see punk rock kids drinking alongside Cher look-a-likes. If you want to know how to get there, just ask any local for directions to the Habana Inn.
In recent years, Oklahoma City has received a bit more credit for it's hidden hipness, thanks to homegrown stars like The Flaming Lips and The All-American Rejects . New music venues have opened throughout the city, and even the art community has taken a step away from it's typical Native American focus.
In 2002, the Oklahoma City Museum of Art opened with a huge collection of both modern and aged masterpieces. The museum is home to the largest collection of works by glass artist Dale Chihuly in the nation, including the massive 55-foot centerpiece in the museum's lobby.
Oklahoma City is better than okay. It will always be special to me because it's where I was born and spent the first 23 years of my life. I will never live there again, but the magic of the town is that each time I come home, I find something more to love about it.
By: Brittanie | Challenge 02 | March 04, 2006 | Comments (3)
Meriden, land of the free, home of me. by Mike
March 04, 2006 12:13 PM | Permalink | Comments (11)
Meriden is known as Connecticut's Silver City. This is because our founders thought that we weren't quite good enough to be considered Connecticut's Gold City. This feeling of 'second best' is really what sets Meriden apart from other New England cities.
Meriden is halfway between Hartford and New Haven: The Perfect Location! In the words of Robert DeNiro, who filmed JACKNIFE in our lil' city:
I go to Paris, I go to London, I go to Rome, and I always say, 'There's no place like New York. It's the most exciting city in the world now. That's the way it is. That's it.
And Meriden, my friends, is only 2 hours from New York! Imagine that!
Although I've only lived here for a year, it feels like forever. Because I'm so new to Meriden, I decided to take this Ultimate Blogging Challenge to the streets. I went to all my favorite hot spots and created the Meriden Monopoly Game Board below. Click on the individual properties to see the a photograph of the location with some a brief description that will hopefully help you get a feel for my city! Use your browser's back button to return to the Monopoly Board.
I love Meriden, you will too.
By: Mike | Challenge 02 | March 04, 2006 | Comments (11)
Challenge 2: waferbaby's Hometown by waferbaby
March 03, 2006 06:14 PM | Permalink | Comments (10)
A tiny plane comes to a stop on the parched airstrip, seemingly in the middle of nowhere. Its twin propellers splutter and die, throwing dust into the face of an ugly but muscular man standing nearby. He chews the dust and smiles as the plane door is kicked repeatedly from the inside until it bursts open. Two handsome men appear at the entrance, looking concerned and exhausted.
"G'day, mate! Welcome to Australia!"
The man grins broadly and reaches to shake the visitor's hands, then stops and pulls back suddenly, his brow furrowed.
"Ahh, ya might want to step carefully as you jump off the plane there, fellas; the snakes, y'know? Only last week my mate Billy got his tuckerbox gobbled by a flamin' beast of a python. Strewth, the bugger almost had his leg for tea!"
He walks over to two enormous, dead trees, and pulls them clear out of the ground by their gnarled roots - gnarled like his hands, gnarled like his face, and possibly gnarled like the bits underneath his clothing that we can't see. He adjusts his hat, pushes the two stumps togther and constructs a make-shift walkway for his guests.
"There we go, hop on down to the ole terra firma! Oops, where's me damned manners? The name's Dan - Dan Boges!"
Handshakes all around. The Americans stare at Dan, studying his curious garments and glistening biceps.
"Oh, the outfit? Yeah, I knew you two was special guests the minute I heard of ya, so I decided on a suit. Now! Normally I don't get all dressed up so formal, but don't you worry about that. It's a lil' tight 'round the neck, so you'll hafta excuse me playin' silly buggers with my face. I'm 'ere to take you gents on a ripper visit of me home, with none of that bloody tourist rubbish!"
A hungry snarl sounds from near Dan's well-worn feet.
"Stone the crows, haven't you blokes gone all white! Oh Dan, you bloody drongo! I forget you two ain't from around here; it's OK, really! This is Fluffy, my best mate in the world! Say g'day, Fluffs!"
The crocodile says nothing, simply suns itself and waits. Dan hugs her tighter around the mid-section.
"Long as I'm around, she's as 'armless as a pig in mud, and twice as friendly. Now grab your gear, fellas, 'cuz we're off into the scrub!"
The three men and one crocodile meander off into the west, Dan scouting ahead of the pack. As the day stretches out before them, the harsh flat terrain gives way to harsher prickly bushes and looming rock formations. Finally the two Americans, panting and crying, plead with Dan for a break. They stop beneath a grove of trees sitting by an abandoned fence.
"Yep, I reckon we could all do with a cuppa and some scones, fellas; bonza idea! Now how's about I show you two how we do 'take-away' down under? Stand back and give me room, mates! You too, Fluffy."
Dan kicks the dirt clean with his boot and produces a handsome didgeridoo from within his backside. Puffing out his cheeks, he removes his hat, strips down naked and pulls on strange, garish tribal garments. He settles onto his knees with the instrument and begins to bellow out a booming tune.
There's a great scurrying in the trees above, and a face suddenly appears in the leaves! The smaller of the two Americans screams like a little girl.
"Don't move, fellas! Here she comes!"
"Who dares interrupt my slumber in the Dreamtime? I'll.. Oh, g'day Dan! Didn't know it was you!", says the Koala.
"Evening, Matilda!", says Dan. "Fancy rustlin up some home-cooked tucker for me and the boys? I wanna get 'em to Ayers before sundown!"
"I can't see you makin' it on foot in time, luvvy, even with a belly fulla damper and tea! How's about I lend you Mad Max's wheels? Think you can drive her?", says Matilda.
Dan stands silently in awe beneath the gum tree, staring out into the horizon, twisting his hat in his hands. To sit behind the wheel of Mad Max's very own car! Such an honour! He looks up at the koala, tears staining his weather-worn cheeks.
"I reckon I can do that, 'Till", smiles Dan.
The car flies over the embankment, the grove of trees a mere speck in the rear-view mirror. The American boys clutch each other fearfully in the back seat as Dan cheers and hoots and pumps his clenched fist against the dashboard, hard enough to leave a dent.
"So whaddaya say, gents? Think you're gonna up and move here from the ole' US? I reckon you'd fit in a beaut, that's what I reckon! WOOHOO!"
Fluffy's stomach rumbles loudly. The boys in the back freeze, arms around one another's heads, and the crocodile turns to face them, a thin rope of spittle hanging from each tooth.
"EUREKA! I knew this little beast could do it! RIPPER, MAD MAX! RIPPER! Look at that, boys; we've made it! I promised you a tour of my hometown, and God willing I've done it!"
Dan pulls the car to a halt, kicking sand into the air. A beautiful silence ensues, and he soaks in the glory of the giant red rock before them.
"Would you look at her! Have ya ever seen such a shelia?"
Only the silence answers Dan's question, for Fluffy's ever-growling stomach is silent now. He turns to the back seat and finds it empty, empty but for a single American dollar bill, gently floating in the evening breeze.
Ende.
By: waferbaby | Challenge 02 | March 03, 2006 | Comments (10)