PRIMO ANTHROPOLOGIST MAKES TAXIDERMIC IN PRIMO SLAVIC FOODSTUFFS by
Posted on: May 3, 2005 4:19 PM
Most countries spread out above this Earth are considering digestion of solid foodstuffs as a primordial to the intake of liquids. When you investigate the preparations of dinners and lunches, you think customary to include the pork first and only thereafter to divert to what your guest will enjoy in drink. But this is not the truth in all places. Behind the Iron Curtains, has been developed a TOTAL revolution of anterior models of consumption ; here we oppose to the limitation of biological statistic and, in true Hegelian fashion, make nature subordinate to man, by putting vital ingestion of foodstuffs after the pleasure of the beverage. So it is also in my homeland of Byelorussia and my ancestral Poland that we see the food only as accompaniment to the totally massive and, dare I say, bloodthirsty consumption of our national liquids, which is called "vodka".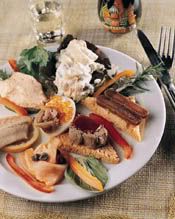 We even have specialistic nomenclature for this accessory foodstuffs; we call it "zakuski" which is maybe contiguous to your "snack". In the literal, it signifies to "make little prick at something", such as to put something under the tooth. As you can see, it only constitutes a fleeting moment, the time for absorbing the alcohols and maybe lining the stomach with premium fat, in order to make possible further drinking. A primo selection of zakuskis will make obligatory to include some of the following: salmons, vegetable salad, sprat, a diverse of herring (oftentimes made ready in its cloak of sour cream, onion and apple - I consider this one the king of herring, yes?) much saussage, blini, rye bread, salmon embryo, and likesuch. There are also various class of zakuski. The aristocratic or the industrial bourgeoisie make common the intake of caviar, which is exceeding incomes in my areas. In reverse, the penniless will enjoy with maybe only some peas. The mission is of collecting multifarious volumes of vodka, so one must always fight the overhung. This we also perform with total dexterity by devouring slices of pig fat in latter stages of overdose.

Still, the hero of the zakuska is not the zakuska itself, but the majestic and, I must state, heavyweight thing that is vodka. And so I compile for your gourmand desires, this gastronomical overview of my favorites:

We make lift-off with one who is maybe commonplace throughout the Former Soviet Union. The Stolichnaya variety, which you come to glimpse on your parents' tables when they make to entertain your decrepit relatives in the interminable feasts of the Holiday seasons (Christmas, Easter and name day is especially notorious). This variety is good, but in definitive not premium, as it wears itself without sex or style. It must not be glimpsed on the dance floor of the primo night clubs, and will not help guide your tongue into opposite orifice on first tryst. You will have more chance of utilizing this in full effect to subdue your grandmother, when she make boring your Sunday dinner by recalling ancient histories for whom you have no reverence (I overhaul this from my pubescence).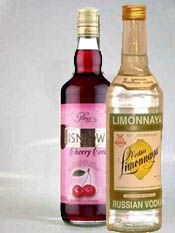 Second to this list comes the multiples of the sweet vodka. These come in variable denominations of fruits, such is like apple, lemon or cherry. When you are overtaken an age so advanced as mine (30), these will make you harrow in much nausea, because they revive the childish introduction you forced upon vodka at the age of eleven, at what time the more heavyweight still make you wince (you slowly progressed from juice to hardcore, yes?) From personal judgment I must not include these diminutive beverages on this list, but it remains that they make still ultimate effectiveness on the womanfolk, who enjoy to guzzle upon the bottle for numerous hours, and thus make your offensive slight. For this reasons, I entitle it the vodka in disguise (and I am too sneaky, yes?)


Now come the total warriors of vodka! First we apprehend the Zubrowka specimens, that can now make pride of world fame. It make me especially proud to announce its forthcoming, as it takes root in the same soils as myself: the impenetrable and, dare I say, savage prehistoric forestry of the Poland-Byelorussia borderzone. Here roams the great bison , who gives up his herbs for this premium vodka. If you investigate the picture at close hand you will witness the celebrity "bison grass". This drink you come to know well since first samplings in teen years. It has accompanied you on many quests and you consider it the "faithful dog"; and because it is perhaps the remnant vodka outside the Warsaw Pact nations, it is also the drink for nostalgia (I sometime come to glimpsing it here, in Japan, and it extends many teardrops from my eye). You hold it also in supreme reverence for reason of one absolute quality that is this: when you mix it with the apple juice, it make no alcohol taste on the tongue! This is why Zubrowka is king of romances and the total master of the first tryst. You fathom the possibilities of how far it can lead you, notwithstanding the ultimate penetrations! In our areas, it has also made big gossip as the "deflowerer of virgins", and much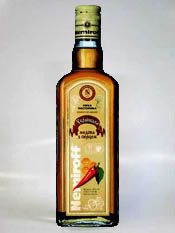 virgin must truly be expressing its gratitude, believe me! (I hasten to develop, that I am not a fan of the virgin, but you shall sample more from this at later dates). So, ultimately, this vodka, which has much sex and panache is surely a maximator!

Next come the Nemiroff Honey-Pepper variety. This one you noticed on first contact because it carries with it the top class chili pepper! You take real enjoyment from the savour it make you experiment upon (at first you make astonished if such awesome and, dare I say, perverse thing as honey mix chili is possible, yes?) and perhaps you ordain it primo of all vodkas. However, this comes up for debate because it does not fare so swiftly with the opponent sex and you will struggle much if you take shelter in thinking that it must part her thighs, because - put your trust in my hands - it will not. You do, on other hands, make great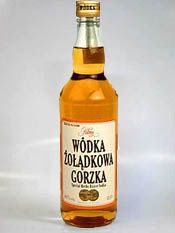 usage from it on your male-male power struggles, because the chili dubs it a violent amongst vodkas.It is liquid equivalent of the "wrestling arms", and must also become the closest you will ever attain to homo-erotic tensions. Nemiroff has much virtues and, if not for the womanfolk element, I might place it on throne.

Finally, we bow down in front of the Zoladkowa Gorzka variety! This Polish name becomes "Bitter Stomach" in English tongue, but make not afraid! it is not so bad as the sound it lets out. We only make reference to "stomach" because it was everyday medicine before wartime. In our era, you have sighted it in every night club, on everyone's palms. It is now the Mr Popularity, and all younger peoples will not be found dead with it, because it simply holds too much life! You find it is unique taste of sweet and sour and make ultimate use of the herb in subtle manner. Maybe not so pleasant for the virgin as Zubrowka, it must be the drink of fashionable disco dancers, deft masculinity and the pinnacles of sexy! I think this is your drink Mimi, because it will make vibrate the din of your inner female, that clamours but is made silent without it. I make import of this fine beverage at some time,
and so I can vouch for that even the Japanese will not die with it!

I add coda of two abnormal specimens: the Spirytus is king of total hardcore. It is illegal everywhere but in Slavic places, because it is 93-97% pure alcohol. You must not be a true man if you did not attempt this in your adolescence,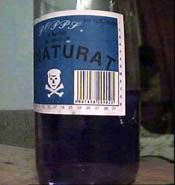 as it is modern rite for most all fifteen year olds. It contains one minuscule problem: if you make blundering and swallow it, it will destroy your vocals and throat muscles, so you always remember to pour it straight down without the swallow part. This requires training and great skill. This is not a drink for the featherweight! Also there is Denaturated Alkohol which is in veracity a poison, that the lower strata of the proletariat are making fond usage of. In order not to make blind, they must first make a sifting through the bread; thereafter it will become safe! You do not touch these. I hope you make not grudge against me when I affirm that I see you, Joel, with one of these two, because I take you on as a part of Dostoyevski, to be maybe with angst and poetry or suicide, yes?

So this is what food is the excuse for in the Slavic places. If some of you survive unto Ukraine, Poland, Byelorussia or Russian Federation, you will make much use of my guidelines! And, as we say in my tongue: "Davay!"